Health Care for the Community Where We Live
We are a local, nonprofit health insurance company. Like you, we live and work in Colorado. As part of the Colorado health insurance marketplace, we have some of the most comprehensive and affordable benefits in the state.

We're Here for You
At Elevate Health Plans, we're focused on your health and well-being by providing you with the personalized service and care you deserve.
If you need help understanding your options, we're here to answer your questions or help you enroll.
Health Care That Fits Your Life Today
We get it. You're looking for personalized, convenient health insurance benefits, with easy access to your providers and your health information. You need primary care, specialty care, urgent and emergency care. You want preventive care and care for your body and your mind. You want to talk to a human being when you have a question about your benefits or how to access care. You want convenience. We can help with all of that.
Elevate Exchange and Colorado Option* Plans Include:
Image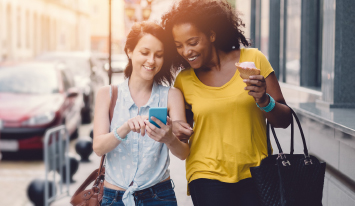 Affordable Care Act
You may qualify for a federal tax credit or subsidy under the Affordable Care Act. We can help you find out. You can also use our shopping and enrollment tool to see what kind of savings you qualify for, before you sign up.
Which Plan Is Right For You?
BRONZE
Low monthly premiums, higher copays and out-of-pockets costs
If you don't access care often but want the security of knowing you have coverage when you need it
You may qualify for the Advance Premium Tax Credit (APTC) subsidy that can lower monthly premiums based on your income
SILVER
Moderate monthly premiums, moderate out-of-pocket costs
Good option if you require some health care services but don't want to pay higher premiums
May qualify for subsidies:

The Advance Premium Tax Credit (APTC) subsidy that can lower monthly premiums
The Cost Sharing Reduction (CSR) subsidy that can lower deductibles, copays and coinsurance costs (available on the Silver plans only)
The SilverEnhanced Savings comes with a $0 monthly premium, lower deductibles and out of pocket costs (available only on the Colorado Option Silver Enhanced plan through the OmniSalud program)
 
GOLD
Higher monthly premiums, lower out-of-pocket costs
Good choice if you have a lot of health care needs — you'll pay a slightly higher monthly premium to cover your health care costs
May qualify for the Advance Premium Tax Credit (APTC) subsidy that can lower monthly premiums
INFORMATION YOU CAN FIND IN MEMBER RESOURCES
*The new Colorado Option plans will have the same benefits and cost-sharing among all health insurance carriers in Colorado and are available beginning in 2023. These plans generally have lower premiums and cover basic healthcare needs, considered "essential healthcare" under the Affordable Care Act, but they do not include the additional benefits that many on and off Exchange plans cover, such as dental and vision. Individuals and families can enroll in Colorado Option plans via Connect for Health Colorado, Colorado Connect or directly through DHMP.