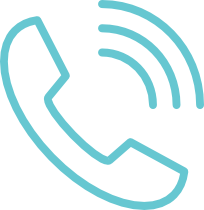 Call NurseLine: 303-739-1261
Nurseline
The Denver Health Medical Plan (DHMP) 24-hour NurseLine is a service provided to members at no cost. Our caring medical staff, including nurses and an on-call emergency physician, quickly provide medical assistance and care advice, and they help you know if you need to be seen right away by a doctor.
If you feel you may have been exposed to COVID-19, you are encouraged to call the Denver Health Medical Plan NurseLine for advice on appropriate next steps. For general questions about COVID-19, call CO-HELP at 303-389-1687.
Our team can prescribe medicine for some health issues over the phone to a pharmacy near you. Some of the health issues that NurseLine can help with and may be able to prescribe medicine for include, but are not limited to:
Coughs
Colds
Flu (Tamiflu)
Fever
Sore Throat
Vomiting
Stomach Aches
Ear Pain
Asthma Medicine Refills
Urinary Tract Infections
Pink Eye
Emergency Contraception
Lice
Scabies
In addition, our team can call in certain over-the-counter medications, free of charge for members of Denver Health Medicaid Choice (DHMC) and Child Health Plan Plus (CHP+) by DHMP.
Additional Telehealth Resources
Some of our plans have additional telehealth resources available in-network.
Large Group
DHHA HighPoint HMO
DHHA HighPoint POS
City/DERP/Police – All Plans
Medicare
Denver Health Medicare Choice (HMO D-SNP)
Denver Health Medicare Select (HMO)
Note: If this is an emergency, go to the nearest hospital or call 9-1-1. Your DHMP plan will cover you at any emergency room, anywhere in the U.S.