Image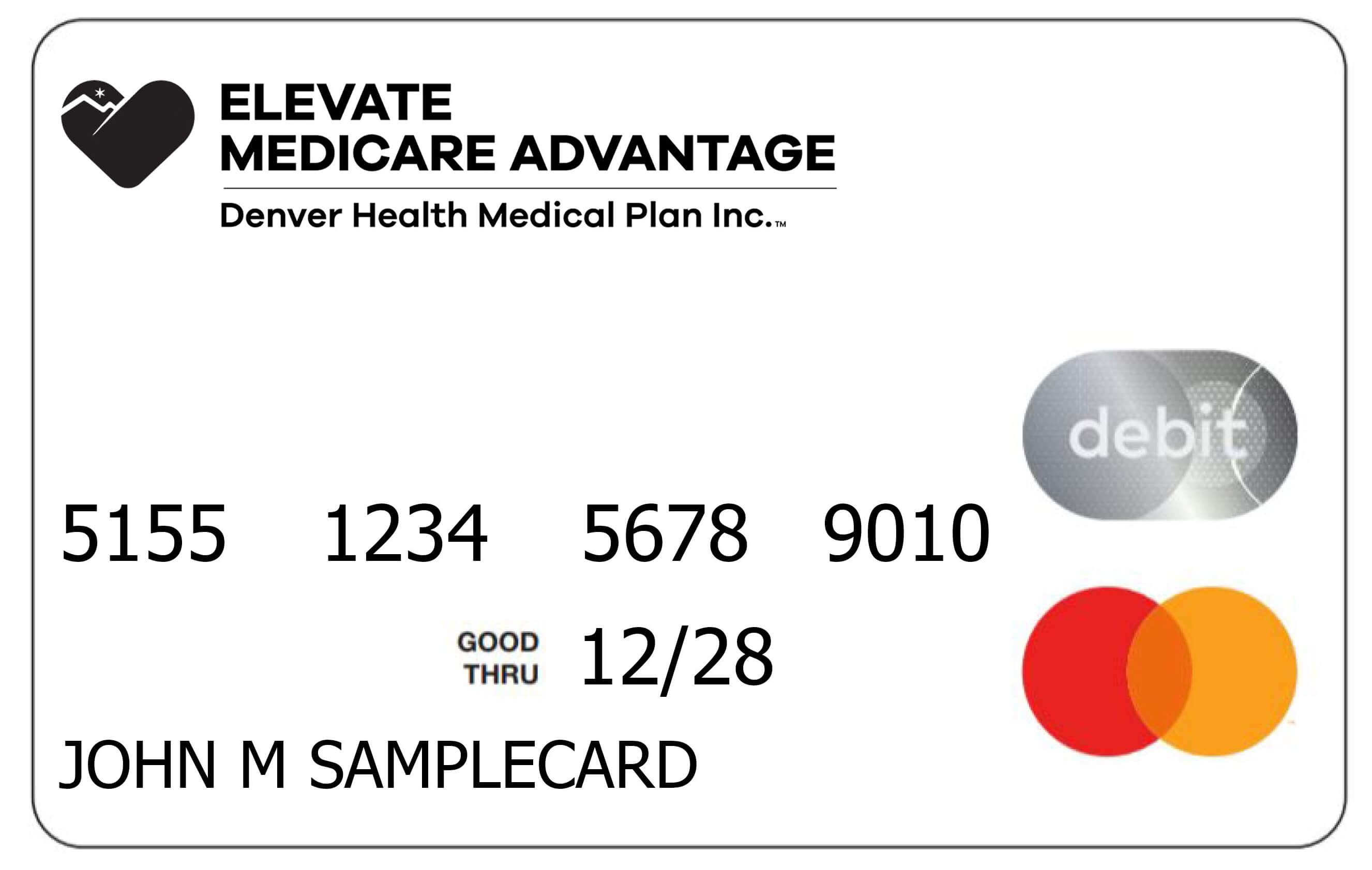 FlexCard: Healthy Food* and Over-The-Counter (OTC)
You will receive funds on a reloadable card at the beginning of January, April, July and October, or upon enrollment. These funds can be used to help pay for eligible healthy food* and OTC items at participating stores, including King Soopers, Safeway, Walmart, Walgreens and CVS. Funds expire at the end of the quarter or upon disenrollment.
One card, two benefits – allowances are automatically loaded onto a reusable card!
OTC Allowance
(All Members Qualify)
Elevate Medicare Select
(HMO)
Up to

$75

every quarter
Elevate Medicare Choice
(HMO D-SNP)
Up to

$260

every quarter
Healthy Food* Allowance
(See Qualification Rules Below)
Elevate Medicare Select


(HMO)


Up to

$75

every quarter
Elevate Medicare Choice


(HMO D-SNP)


Up to

$260

every quarter
Image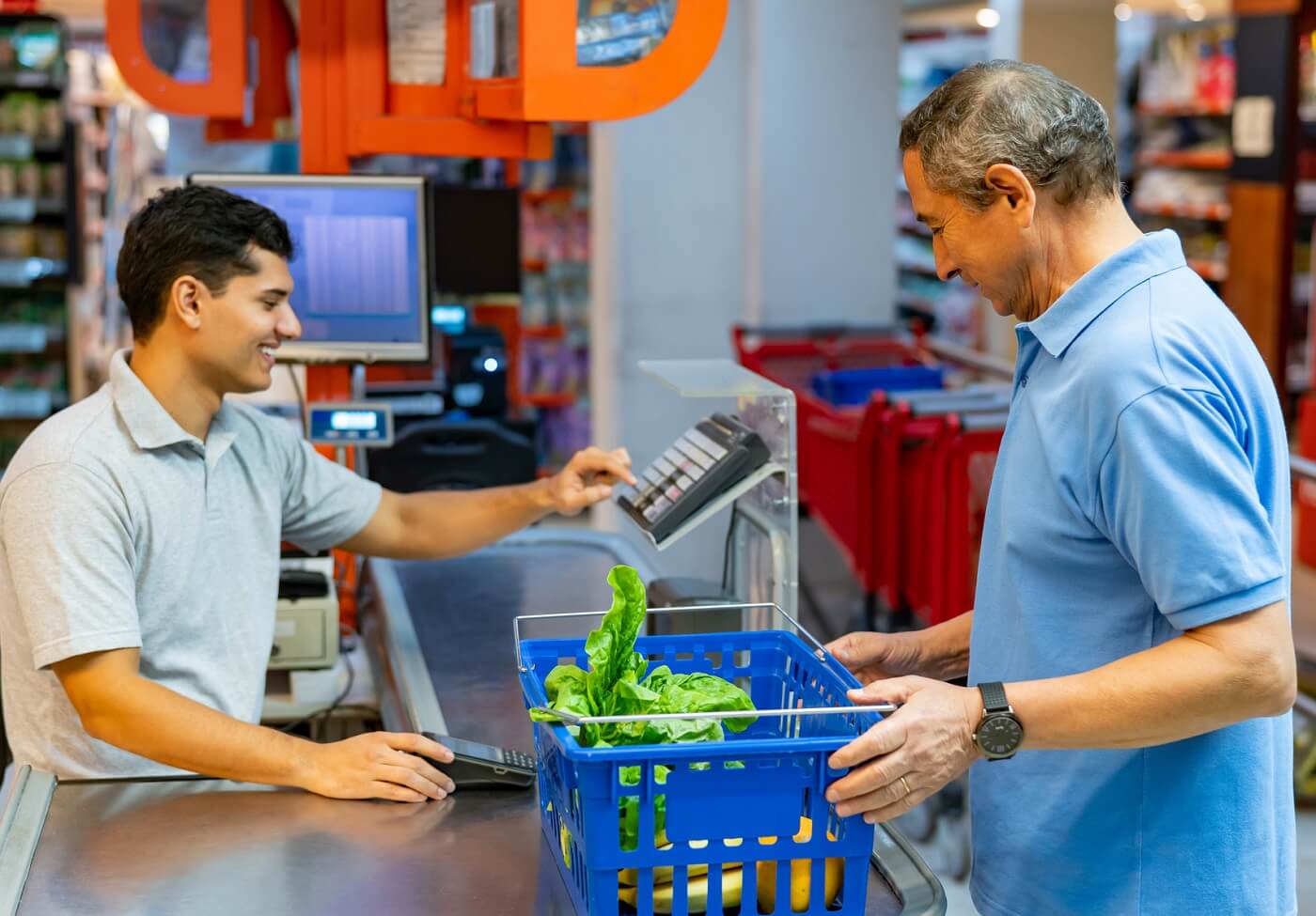 Using your Medicare Advantage FlexCard is Easy and Convenient
You will receive your pre-activated FlexCard in the mail. You can check your balances anytime by logging into your FlexCard account.
Simply pay for your qualifying items with your FlexCard when you check out at participating grocery stores and drug stores.
If you have questions or would like help accessing your FlexCard account online, call Health Plan Services at 303-602-2111.
Elevate Medicare Advantage FlexCard FAQs
All members qualify for the OTC allowance, to see if you also qualify for the healthy food* allowance, see qualifying rules below.
Use your FlexCard at a participating store, for approved OTC items such as:
First Aid


Bandages, Wraps, Tapes, Dressings and Kits
Antibiotics/Antiseptics
Sling/Supports
Skin Remedies/Protectants
Hand Sanitizers
Protective Gloves and Face Masks
Foot/Leg Care/Treatments


Foot Care/Hygiene Aids
Therapeutic Compression Hosiery
Bladder/Genital/Rectal Products


Diuretic Remedies
Enemas/Douches
Genital Irritation
Rectal Medication
Gastrointestinal Remedy Products


Antacids/Indigestion/Flatulence Remedies/Diarrhea Remedies
General Gastrointestinal Remedies Laxatives
Nausea Remedies
Oral Rehydration/Electrolyte Maintenance
Oral/Mouth Treatments


Halitosis Treatment
Ulcer Treatments
Vitamins/Minerals/Nutritional Supplements; Sleeping/Stress Relieving Products


Sleeping Aids
Stress Relief/Calmatives
Pain Relief Products
Arthritic/Rheumatic/Muscular Pain Relief
General/Multi-Use Pain Relief
Headache/Migraine Pain Relief
Powered Pain Relief
Skin/Scalp Aid Products


Anti-Fungal Products
Insect Bite Relief
Wart/Corn/Callus Treatments
Personal Aids


Disability Aids
Diagnostic Tests


COVID-19 Home Tests
Thermometers
Respiratory/Allergy Products


Allergy Prevention/Relief/Antihistamines
Chest Rubs
Cold/Cough Remedies
Decongestants
Humidifiers/Vaporizers
Nasal Scripts/Sprays
Throat Remedies
Sensory Organs Care/Treatments


Ear Preparations
Eye Preparations
Contact Lens Care
Reading Glasses
Habit Treatment


Anti-Smoking Aids
Travel Sickness Products


Motion Sickness
Diagnostic Monitors


Body Fat Monitor
Heart Rate Monitor
Personal Scales
Adult Incontinence
Pads
Supplies
Underwear (Disposable/Non-Disposable)
Oral Hygiene


Breath Fresheners/Mouth Rinses
Dental Cleansing
Denture Care/Cleansing
Oral Care Aids (Non-Powered/Powered)
Sun Protection Products


Sunscreen
After Sun Care
Lip Balm with SPV
Use your FlexCard at a participating store, for these healthy food* items:
Drinks/Beverages


Water (includes sparking and enhanced water)
Juice
Coffee and Tea
Isotonic Sports Drink
Breads


Bread, Rolls and Tortillas
Baking/Cooking Mixes


Baking/Cooking Supplies (Baking Powder, Yeast, etc.)
Processed Cereal Products


Cereal (Hot and Cold) Products
Cereal/Muesli Bars
Dairy/Dairy Substitutes


Milk
Cheese
Eggs
Butter
Yogurt
Fruits, Fruits and Seafood


Prepared and Unprepared (fresh)
Nuts and Seeds


Prepared and Unprepared (Fresh)
Trail Mix
Prepared/Preserved Food


Dairy/Egg Based Products
Dough Based Products
Grain Based Products
Vegetable Based Products
Meat Substitutes
Pasta/Noodles
Prepared Soups
Sandwiches/Filled Rolls/Wraps
Spreads (Peanut Butter, Jelly, Honey)
Seasonings/Preservatives/Extracts
Herbs/Spices/Extracts
Pickles/Relishes/Chutneys/Olives
Sauces/Spreads/Condiments
Vinegars/Cooking Wines
It's easy to use your FlexCard for qualifying healthy food* and OTC purchases! Your FlexCard is good at these convenient stores:
Safeway
King Soopers
Walmart
CVS
Walgreens
 
Call Health Plan Services at 303-602-2111 for more information about qualifying retail stores.
Starting January 1, 2024, you can access your account balance online or by calling Health Plan Services at 303-602-2111.
All members qualify for the OTC allowance. To see if you qualify for the healthy food* allowance, see qualifying rules below.
We do not have a full printable version as the list updates all the time. However, the mobile app will allow you to scan an item to confirm if it's eligible. We recommend looking at the qualifying items list on this page. 
You can check all your items out at once. Once it is time to pay, you will swipe your Elevate Medicare FlexCard and the card will automatically pay for any eligible items up to your eligible allowance. The system will then ask you for another form of payment for any uncovered items or items above the balance on your Elevate Medicare FlexCard. 
Currently you can only purchase items in stores, but online retail options are coming in 2024. 
No, you should swipe it like a regular MasterCard and it will pay for eligible items up to the balance on your card. After it has finished applying the funds, it will ask you for another form of payment for the remaining balance. 
 
No, because if you re-enroll a new card is not automatically reissued and you will need to call Health Plan Services for a new card. 
Qualifying rules for the healthy food* allowance:
If you have one or more of the following chronic illnesses and you have a paid claim from Denver Health Medical Plan (DHMP) with an eligible diagnosis code that is related to one of the below conditions, you are eligible for this benefit:
Chronic alcohol and other drug dependency
End-stage renal disease (ESRD)
Severe hematologic disorder
Chronic and disabling mental health conditions
Neurologic disorder or stroke
Let us know If you qualify for the healthy food* allowance.
If you don't see the healthy food* Allowance on your FlexCard account and have one or more of the qualifying conditions listed above, complete our form by selecting the button below. 
Your attestation is valid for up to 12-months from this submission. During this time, it is important to see your doctor so they can diagnosis your condition(s).
*The healthy food allowance is a special benefit for the chronically ill. Not all members qualify. For more information or questions about qualifying conditions or if you have one of the above chronic conditions and are new to DHMP, call us at 303-602-2111, toll-free 1-877-956-2111.