Our Colorado winter weather can be unpredictable with snow and especially ice. Whether it's stepping out of a car in a parking lot, running out the door in slippers to get the mail, or taking a leisurely walk, these actions can lead to falls and injuries. A little bit of prevention can decrease your risk of a fall.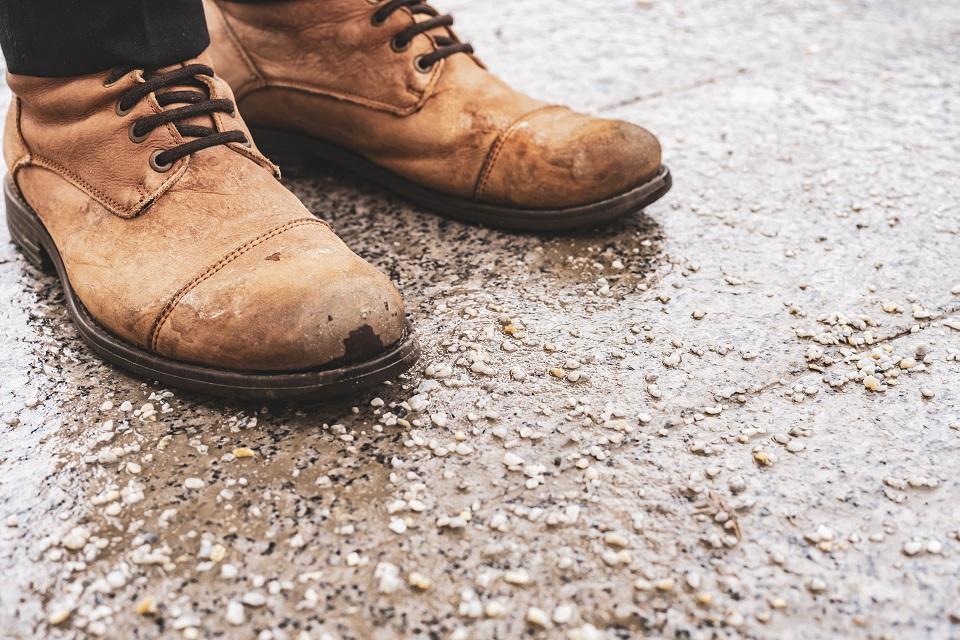 The Impact of Falls
Did you know that fall injuries, such as broken bones, are common all year long? The most common cause of traumatic brain injury in older adults is fall injuries. These can lead to long nursing home stays, health decline and death. Falls are the leading cause of death in adults 65 years and older (CDC, 2021) and Colorado has one of the higher death rates from falls as compared to other states.
Fall risk factors include: age, poor vision, multiple medications, previous falls, chronic conditions and even fear of falling.
How Can You Prevent Falls?
When getting out of vehicles or leaving the house, ice is not always visible. Check to see if the ground is slippery. Plant both feet firmly on the ground before getting out of the car. Ensure you have balance by holding onto the car until you feel steady.

Take extra time and be cautious when doing outdoor activities or going from car to store. Use a slower and wider gait to better protect yourself against falls. Avoid taking shortcuts, stay on cleared paths and sidewalks and don't cut between cars. Remember, grassy areas can be as slippery as icy steps.

Dress appropriately. While it may seem like a harmless activity to get your mail in your robe, this can increase your chances of exposure or injury if you fall in your driveway and can't get back up. Wearing warm clothing that covers you well and shoes with good traction or ice grippers can prevent an unexpected slip and fall. Keeping warm also helps your muscles stay relaxed.

Carry your cell phone with you – if you fall you will be able to call someone for help.

Keep kitty litter or sand in a bag handy to be tossed on the ground in front of you which will help with traction while walking. This can easily be stored in your car or by your front door.

Talk to your doctor. Have them assess your personal risk of falling. They can help you develop a fall prevention action plan. We are lucky in Colorado to get lots of Vitamin D from our sunny days, but talk to your doctor about whether you should take additional vitamins and supplements that are important for bone health.
What to Do If You Take a Fall
If you do fall, don't get up right away or let anyone help you get up immediately. This will avoid any risk of further injury or falling again. No need to be embarrassed – just take your time, lie there, and assess how you feel. If you can get up, roll to one side, bend your knees towards you and push up with your arms. Then use your legs to stand up. If another person helps you, make sure they do not get injured as well. If you need assistance getting back up, use your cell phone to call for help. If it's an emergency, call 911.
The Denver Health NurseLine is available to you 24/7 to answer your questions. You may reach the Denver Health NurseLine by calling 303-739-1211.