The Denver Health Medical Plan Well-Being Champions share healthy living ideas, from recipes to exercise programs. Watch this video to see how Alicia, makes her favorite Roasted Butternut Squash and Warm Quinoa Salad. This is a recipe she originally found on The Kitchen McCabe blog.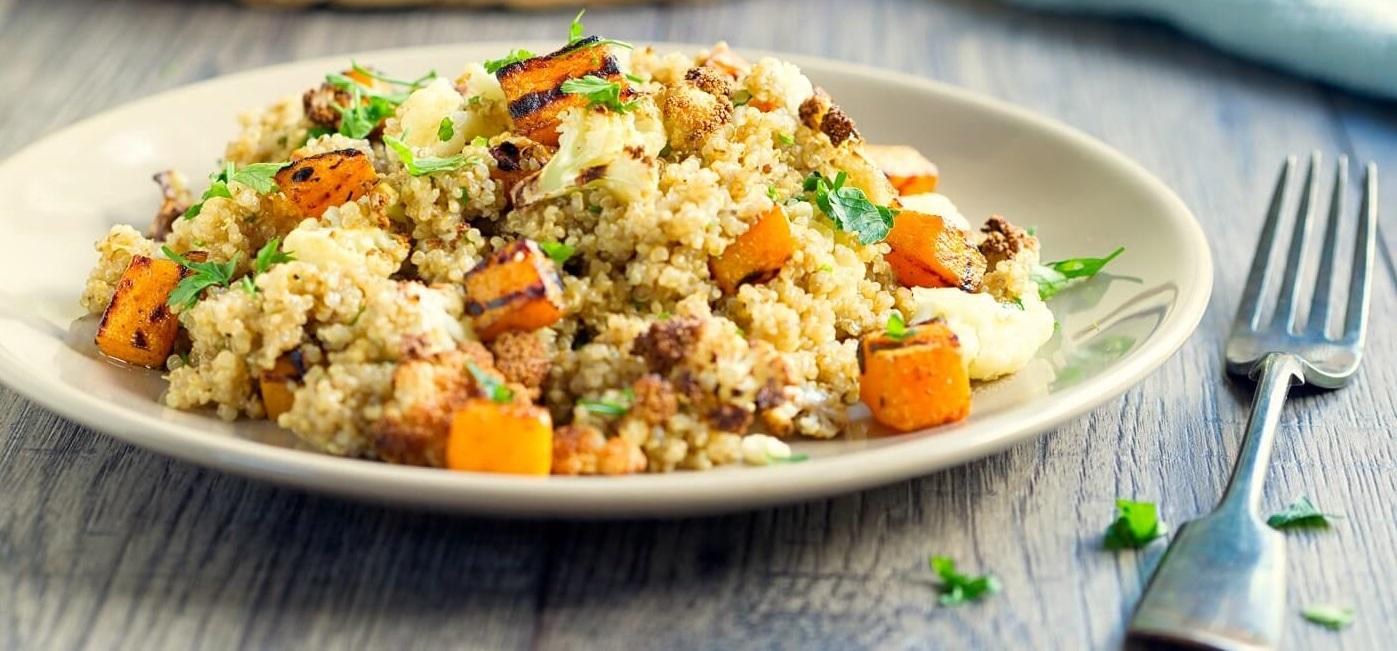 Shopping List
¾ C. dried cranberries
¾ C. baby spinach leaves, cut into ribbons
1 T. fresh lemon juice
1 T. raw honey
Olive oil
1 butternut squash, peeled and cut into a medium dice
Coarse salt
½ large sweet onion, thinly sliced
4 C. tri-color quinoa, cooked and kept warm
Instructions
Place the spinach and dried cranberries in a large bowl. Cover and set aside.
Place the lemon juice, honey, 1 T. olive oil, and pinch of salt in a small bowl and whisk until combined. Set aside.
Preheat the oven to 425 degrees. Line a baking pan with tin foil.
Toss the diced butternut squash with 1 T. olive oil and ½ t. salt. Spread the squash out evenly on the tin foil lined baking sheet.
Roast the squash on the top rack of the oven for 15-20 minutes, or until squash is tender and turning golden brown on top. Remove from oven.
While the squash is roasting, place the ½ T. olive oil in a small sauté pan and heat to medium/high.
Add the sweet onion and sauté for 2 minutes. Reduce the heat to medium and continue to sauté for another 5-6 minutes, until the onion is lightly caramelized. Add the hot butternut squash, hot onions and warm quinoa to the bowl of spinach and cranberries. Toss together to slightly wilt the spinach. Add the dressing and toss until well coated. Serve warm.

Well-Being Champion Tip
Alicia likes to double the dressing when she makes it at home. You can find the original recipe on The Kitchen McCabe.