In Denver, it's always a good time to go outside, enjoy some fresh air and take in the beautiful mountain views, but you don't need to head west to do it. There's plenty to do right here in the city! Urban hiking is one of the best ways to exercise — outside against the gorgeous backdrop of Colorado. Getting away from the hustle and bustle is easy, and there are wonderful park trails within just 15 minutes of the State Capitol Building. Here are three of Denver's best parks for every hiking level.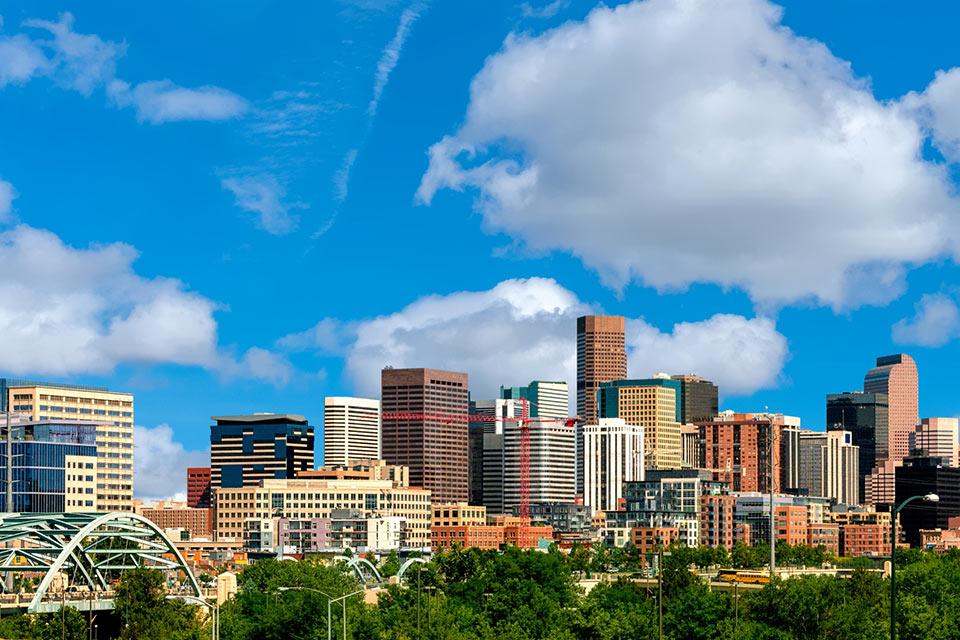 Mile High Loop: 3.5 miles
Located in the heart of Denver, this trail follows the mile-high contour of City Park and has markers at specific points that are exactly 5,280 feet above sea level. The trail also offers beautiful mountain scenery as well as historic viewing spots, both of which are marked for hikers. A parking lot is available between Ferris Lake and Duck Lake. If you want the most spectacular view of the park, city and mountains, walk toward the east side fountain of the Museum of Nature & Science. There are benches to sit on where you can enjoy some of the reasons we love to live in Denver.
Sloan's Lake Loop: 2.3 miles
This trail is located just 13 minutes by car, east of the State Capitol, and follows the edge of the lake. The flat surrounding area makes for beautiful mountain views in the distance. And during the warmer months, boating and fishing are additional activities offered. Parking is located at the corners of 21st Avenue and Stuart Street, Byron Place and Zenobia Street, and 17th Avenue and Utica Street.
Smith Lake Trail: .9 miles
Just a 10-minute drive south of the Capitol Building, Washington Park offers a variety of trail and loop options along two lakes and grassy park fields. These routes are especially beautiful in the fall when the weather's cool and the leaves are turning colors. While the outer loop is 2.5 miles, there are also several shorter loops – Grassmere Lake Loop and Smith Lake Loop, which are each under a mile. Parking is available along Downing Street and Franklin Street. And you can also park at Washington Park Recreation Center, which is located between E. Exposition Ave and E. Ohio Avenue on the east side of the park.
Urban hiking tips:
Dress for cool fall temperatures.

It's better to dress warm than to start out feeling cold. Depending on the temperature, wear several light layers of clothing. If you warm up from walking, it's easy to take off one layer and carry it so that your body heat and perspiration aren't trapped under a heavy coat.

If the weather's chilly, don't forget your hat and gloves.

They'll keep your head and hands at a comfortable temperature. Like your layered clothing, you can always take them off as you warm up.

Take a bottle of water.

You lose body fluids by sweating. So, it's important that you rehydrate yourself by sipping on water.

Bring a backpack or shoulder bag.

It's a great way to carry clothing you take off, along with your water bottle and even a snack. Plus, it leaves your hands free to swing naturally as you walk, which gives you good balance.

Wear low-heel, comfortable shoes.

This will help prevent calluses and blisters.

If it's a sunny day, take sunglasses to protect your eyes from strong sunlight and harmful ultraviolet rays.

These rays can cause cataracts later in life if you don't protect your eyes now.

Easy does it.

All three park trails are fairly flat and great for all levels of hikers. If you're new to hiking, start with the shortest distance, or choose a smaller loop of the same hike and work your way up to the longer routes.