The theme of National Nutrition Month 2022 is "Celebrate a World of Flavors." This theme invites every culture, cuisine, tradition and recipe to have a place at the table. Variety and inclusion can fit into every healthy eating pattern and style.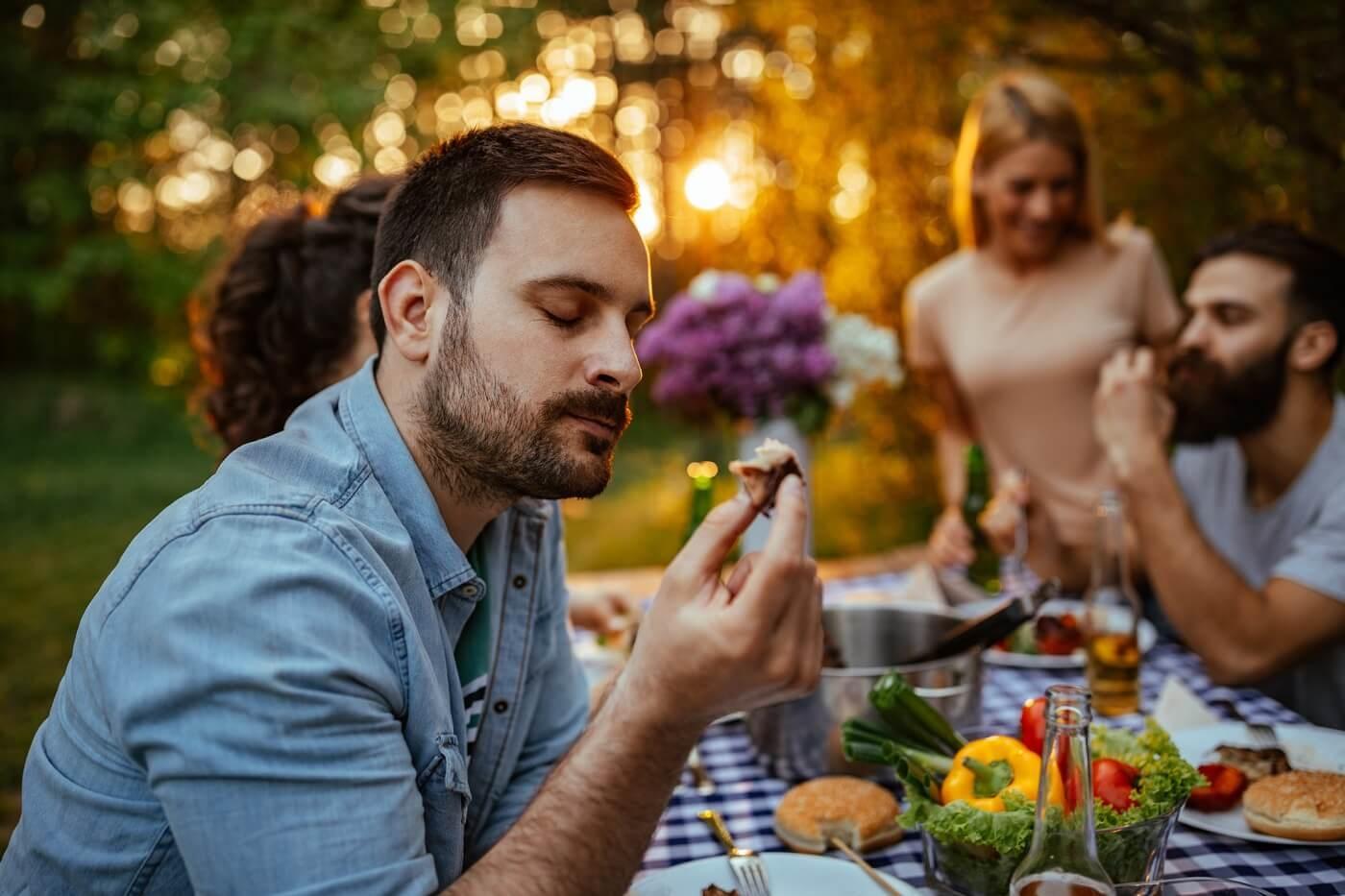 Cultural wisdom
Some holistic approaches to nutrition and enjoying foods can be found in other cultures.
France tells folks to:
"Take pleasure in eating, favor variety, take time to eat and taste. Favor home-made meals where possible. Eating well also means considering the environment by choosing foods from local producers, seasonal foods and, if you can, organic foods."
Sweden's leading statement on nutrition is:
Hitta ditt sätt att äta grönare, lagom mycket och röra på dig (Find your way to eat greener, not too much and be active)." 
Food wisdom from Canada includes: 
"Enjoy your food by making choices that reflect culture. Culture and food traditions can be a great way to add to the enjoyment of your food." And, "Be  mindful of your eating habits….take time to eat….notice when you feel full."
Listen
Along with the foods you eat, it's important to be aware of how the foods make you feel. What is your body telling you about taste of what you're eating or drinking? How full do you feel? How satisfied does your food make you feel?
To be mindful when you are eating:
Slow down your eating, don't rush your meals

Chew thoroughly and notice every taste and texture

Turn off the TV, put down the phone, and minimize other distractions

Focus on how the food makes you feel (happy, full, stuffed?)

Stop eating when you are full – it's ok to not clean your plate
Mindful eating helps you feel fuller sooner, so you eat less food. It can help you notice when you turn to food for reasons other than hunger and help you more fully enjoy your meals. 
Savoring food is eating mindfully
Ultimately, mindfulness connects you with where your food comes from, so you realize the journey it took to get to your plate. Mindfulness enables you to eat in a more balanced and healthy way.