National Pharmacist Day, on January 12th, recognizes all pharmacists across the nation. We typically think of our pharmacist as being the person who fills the prescriptions our health care provider prescribes for us, but the role of the pharmacist goes way beyond that.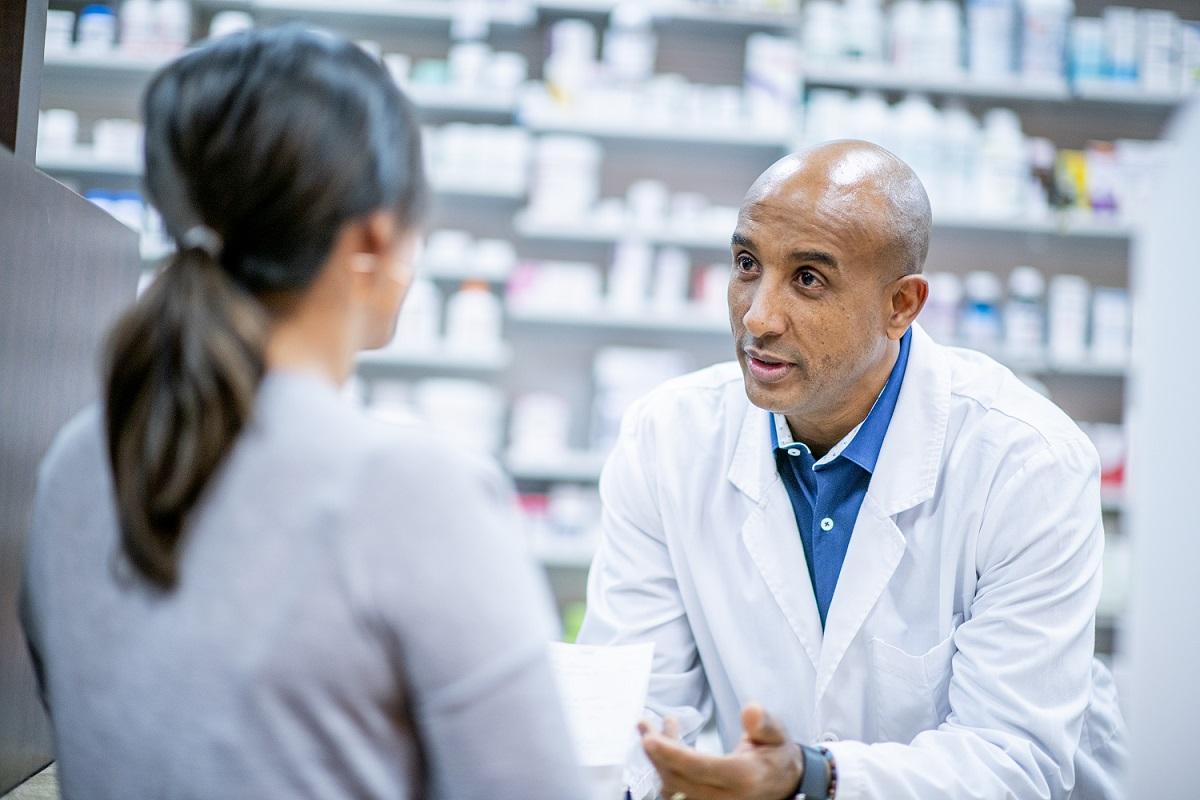 The Role of a Pharmacist
Pharmacists are a key part of your health care team and a valuable resource to each of us.
In addition to dispensing medication, pharmacists protect patient safety, by ensuring that the medications and doses are correct. They routinely check for contraindications to protect their patients. A contraindication is a situation in which a drug should not be used, as it may be harmful to the person. An example might be someone with a bleeding disorder who should not take aspirin because it could cause excess bleeding.
Pharmacists also compound medications (prepare customized medications) to meet a patient's specific needs.
Pharmacists communicate with health care providers to ensure medications are appropriate and that a patient's pharmacy needs are being met. They provide information to providers on new medications and drug therapy instructions. Pharmacists are trained to know how medications are absorbed and metabolized in the body and are an important part of your health care team.
Pharmacists counsel patients on how to safely and appropriately use their medications. They can even advise patients on non-prescription remedies, such as taking supplements.
Your Health Plan Pharmacist
Did you know that your Denver Health Medical Plan (DHMP) health plan also has pharmacists on staff to help you understand your pharmacy benefits? They can help you and your provider resolve any issues getting your medications. They can answer your questions on how to use your medication as well as any possible drug interactions. They can also help you arrange for 90-day medication supplies or get started in the convenient Denver Health Pharmacy by Mail program. The DHMP pharmacist team's main goal is to ensure that you are getting the most clinically effective and cost-effective medication for your specific scenario.
While most drugs are covered, you may encounter a situation where your drug is not on the formulary (drug list). If this happens, either you or your provider can submit a Pharmacy Prior Authorization Exception Request and your DHMP pharmacy department may be able to approve the medication. These requests are thoroughly reviewed for clinical appropriateness. This process includes interaction with the prescribers and the pharmacy, as well as the member to make the best clinical decision. For more information, contact the DHMP Pharmacy Department at 303-602-2070.
While you can get your prescriptions filled at any national network pharmacy, such as Walgreens or King Soopers pharmacies, there may be substantial cost savings if you get your prescriptions filled at a Denver Health pharmacy. Your DHMP Pharmacy department can help you compare costs.
Whether the pharmacist at a hospital or retail pharmacy or the pharmacist at your health plan, your pharmacist is an important part of your care team and a valuable advisor for you. Your DHMP Pharmacy can be reached at 303-602-2070.