Healthy eating can feel like an extremely daunting and expensive task.  There's a perception that you have to shop at expensive natural foods grocery stores and buy the latest and greatest healthy inventions.  And when you're on a tight budget, this doesn't always seem possible. Sometimes when you look in the fridge to see what you can make, it may look pretty bare.  But when you take a step back, you may realize there's more in there than meets the eye.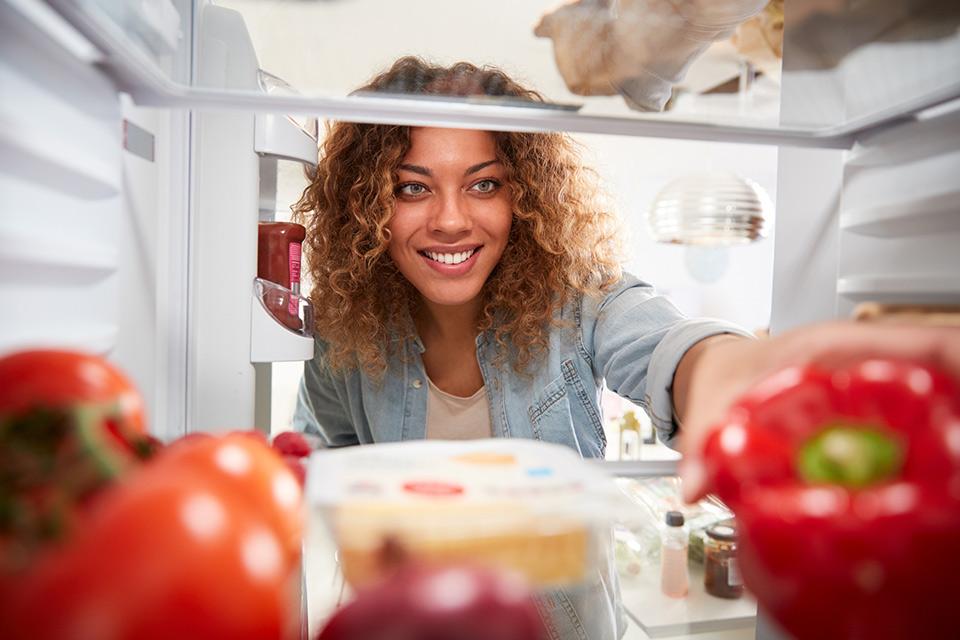 To make a healthy meal on the fly, you only need three things from your fridge or pantry:
Protein.

What kind of protein do you have? Do you have some canned garbanzo beans or kidney beans? If so, throw in a half a cup of beans. Sliced turkey works well too, maybe three slices? Or how about leftover ground beef or slices of pot roast?

Veggies.

Chop up some red pepper, onion, tomato and maybe carrots for crunch and pizazz.

Healthy Starch.

Wheat bread, a tortilla or some leftover brown rice
When you throw everything together, add a tablespoon of balsamic vinegar or some salsa you have yourself a nice little bowl of healthy goodness for very little money. And you can feel good about eating it too. Plus, when cooking for one person, these ingredients can last all week. Mix and match the ingredients to switch up your meals and keep them from becoming boring. To save time, try prepping the meals at the beginning of each week so you can grab and go! Just make sure to have plenty of reusable Tupperware on hand to store them.
Don't let money or time get in the way of a lifestyle of healthy eating.