If you love dressing but not the carbs, this cauliflower dressing packs all the flavor of the classic version with none of the guilt.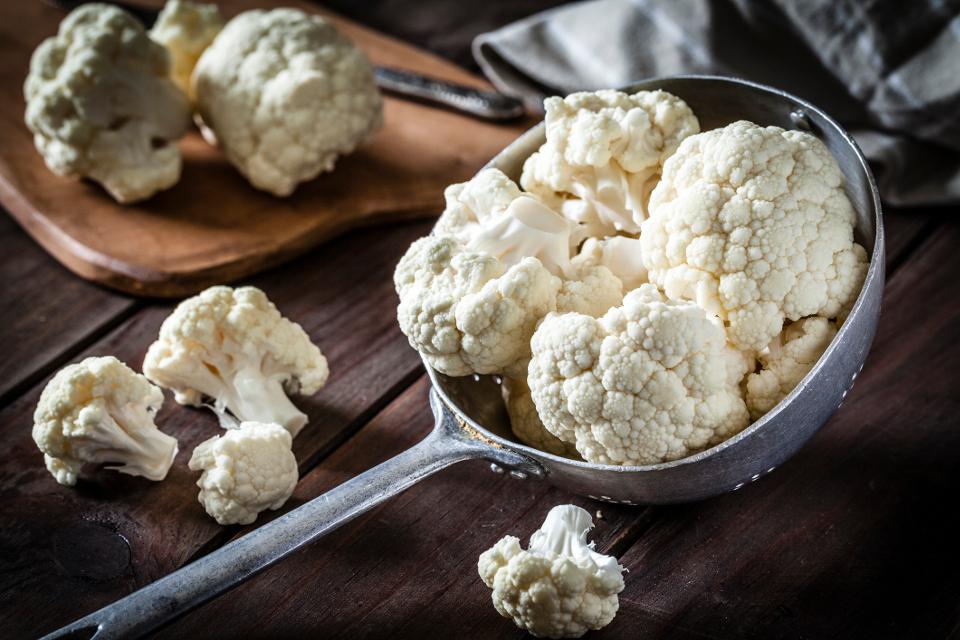 Cauliflower is a superfood that's low in calories and packed with fiber, antioxidants, vitamins and minerals. And because it's so hearty and satisfying, it has become a great alternative to carbs in a variety of dishes like pizza, rice, mashed potatoes — and now dressing!
This delicious cauliflower dressing is not only rich in nutrients, it's gluten free, vegan and low carb — so almost anyone with dietary limitations can enjoy it. And with fresh ingredients and flavorful seasonings, it's just as savory as the traditional version.
Serve it this holiday or all year round. It's an easy recipe that comes together in less than 20 minutes.
Notes: You can find bags of cauliflower rice at most grocery stores, prepped and ready to use.
Keep in mind, that this dressing is not stuffing — which means that it's cooked in its own dish rather than inside the turkey. Dressing is a much safer option than stuffing, because if the turkey is cooked before the stuffing is done, bacteria can grow. And if you compensate by cooking the bird longer, you risk overdone meat.