If you watch any of the cooking channels, you know Swiss chard is one trendy, leafy green — especially in Mediterranean countries (and we could learn a thing or two from their diet)! But what's all the fuss? With its red, white, yellow or green stems, Swiss chard is not only pretty, it's a nutritional powerhouse. It has a mildly bitter taste, but with more than 300% of your daily value of vitamin K in one cup, it packs one healthy punch.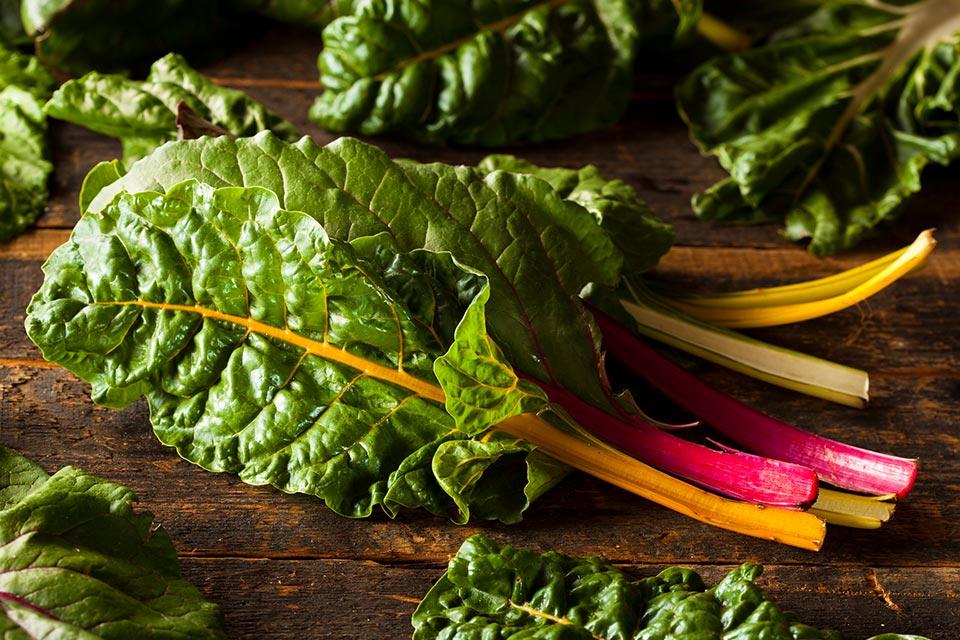 Why eat Swiss chard
Swiss chard has the same nutritional value as some of its other leafy green friends. It's an excellent source of vitamins K, A and C. It contains 13 individual antioxidants that help protect against cancer, enhance heart health and keep blood sugar down. It's a good source of magnesium, potassium and iron. And with its high fiber content, it's a great way to detox the body.
How to eat Swiss chard
Swiss chard is a versatile vegetable you can add to any menu. You can:
Sauté it in a pan with olive oil and minced garlic for an easy vegetable side

Shred it and add it to quiches, other vegetables and egg scrambles to boost up your breakfast

Shred it and layer it in your lasagna for some added nutrients
Pick up some Swiss chard at the grocery store, and find a way to add it to your menu today.