Portobello mushrooms are mature cremini mushrooms that have an intense flavor and meaty texture. They are low in calories and are a good source of 15 different vitamins, minerals and antioxidant phytonutrients including copper, selenium and B vitamins. The phytonutrients found in mushrooms provide a powerful immune boost by charging up our white blood cells, making them a nutritious addition to any diet. Mushrooms also contain high amounts of antioxidants which can help reduce inflammation, improve cardiovascular health and may be protective against cancer!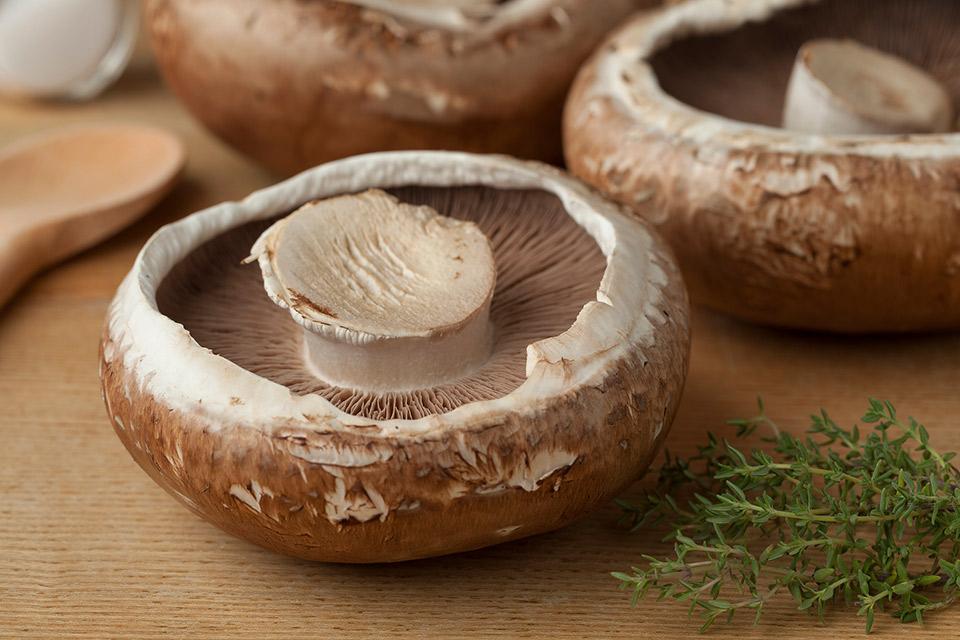 How to Eat Portobello Mushrooms:
Summer is a great time to grill up these big, burger-sized mushrooms. Remove the stems. Rub off any dirt. Use a small spoon to remove the gills. Set grill on medium-low heat, drizzle with olive oil, sprinkle with salt and pepper. Grill for 10 minutes top side down. They make a great patty replacement in a vegetarian burger or are delicious as a side to other summer dishes. If you want an extra twist, fill the caps up with balsamic vinegar before placing on the grill. Yum!