When someone close to you starts experiencing memory loss or confusion, it can be hard to know how to handle it. Should you say something? What will be the reaction? "It's scary to think your loved one might have Alzheimer's disease or another type of dementia," remarks Magdalena Bednarczyk, M.D., geriatrician. "But it's important to have that conversation because people experiencing memory changes often don't realize it … the problem isn't addressed and gets worse." You might find that these issues aren't even related to dementia and may be treatable.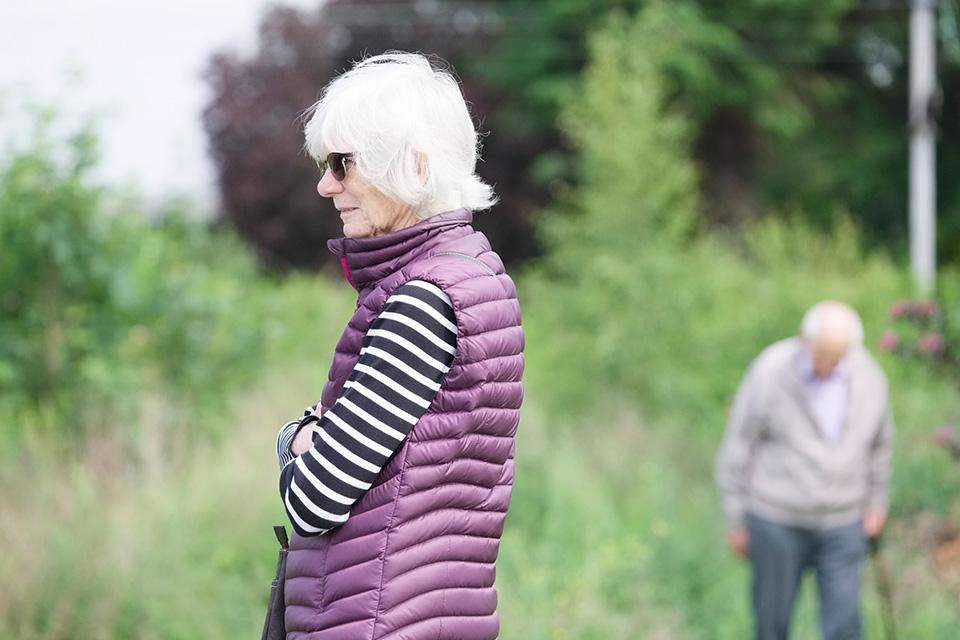 Preparing for the future
The sooner you learn about the disease, the better you can put an appropriate plan in place and involve your loved one in healthcare decisions. Some things to consider:
Who will care for your loved one? If it's a family member, does this person have adequate support?

Where should your loved one live — at home, with a family member or a facility that provides more access to medical care?

Who will make healthcare/financial decisions when your loved one is no longer able?
Strategies to ease the caregiving experience
While caring for someone with Alzheimer's or another form of dementia certainly has its challenges, there are strategies you can use to make the experience easier — and even quite rewarding:
Keep communication simple and clear. Speak slowly, offering one question or direction at a time. Call your loved one by name and be compassionate.

Stick to a routine. Keep daily routines for waking, sleeping, mealtimes and seeing visitors to help eliminate confusion and frustration.

Encourage independence when possible.

While it can be tempting to do everything yourself, remember there are still tasks that can be performed independently, even if you have to start them.
Plan fun activities.

The disease shouldn't limit sensory experiences and socialization. Plan simple activities like walking, gardening, visiting a park or going for a drive.
Communicate however you can.

If your loved one has trouble speaking, you can still communicate through music, art, reading or just a touch on the arm.

Make time for yourself. You'll be able to provide much better care if you nurture your own body and mind. Set aside time to exercise, meditate or engage in your favorite hobbies.

Don't be afraid to ask for help. You can't do it all. Even if it's just help with grocery shopping or cleaning, you'll free up more time to spend with your loved one.
Cherish your loved one in the here and now.

Hold on to the memory of the person you remember before the diagnosis and embrace your loved one in the present moment.
No matter how far along the disease has progressed, taking time each day to truly connect and being grateful for what you have will not only boost your physical and emotional well-being — it will enhance your loved one's overall happiness as well.