Provider Resource for Managing Patient Care
With all the tools you need in one central location, your DHMP Provider Portal makes it easier for you to stay on top of patient care. You can access important information, send secure messages, check claims status, view authorizations and more — all right from your desktop or tablet. Depending on your particular role, you'll have varying levels of access.
Image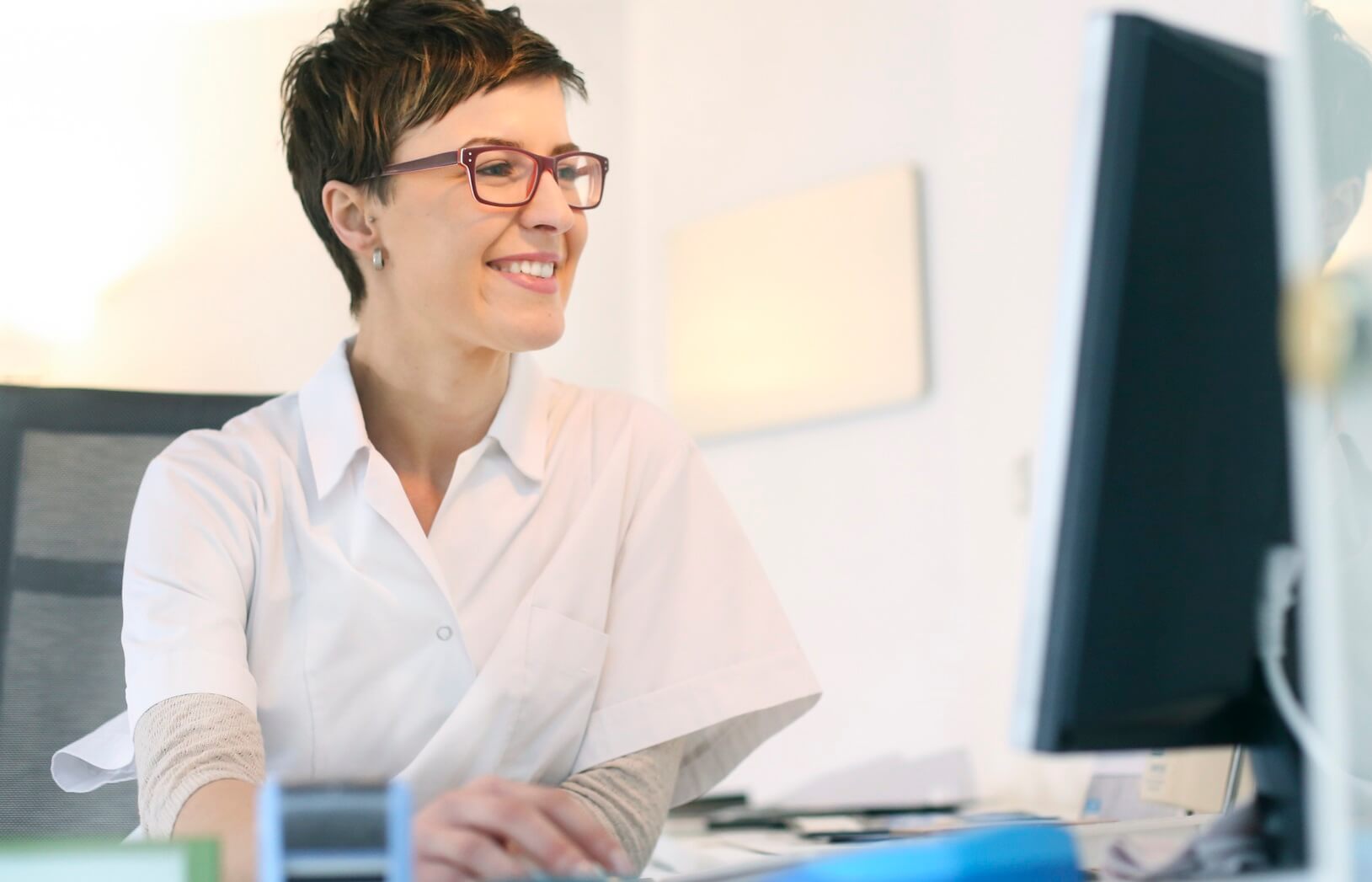 Get Started
An attestation statement must be signed and returned at the time of registration. To access your portal account moving forward, simply click on the 'Provider Portal' link at the top right of this website and follow the prompts.
Provider Portal Roles
Local Administrators
The local administrator role has the highest level of access within the portal. A local administrator is the primary point of contact for the provider office and is responsible for maintaining provider accounts for office staff and conducting an annual review of staff access within the portal. The local administrator must complete and submit a signed attestation statement at the time the account is created and yearly thereafter.
View detailed patient information
Register providers
Assign and manage roles for the provider office staff
Renew annual attestations
Download important forms and documents
View claims and authorizations
Check benefits and eligibility
Securely message providers and Health Plan Services
Look up ICD-10 codes
DHMP Providers
View detailed patient information
Download important forms and documents
View claims and authorizations
Securely message Health Plan Services
View level of portal access for everyone in your office
Look up ICD-10 codes
Office/Claims Managers/Front Desk Staff
View detailed patient information
Download important forms and documents
View claims and authorizations
Check eligibility
Securely message DHMP Health Plan Services
Look up ICD-10 codes
Provider-Contracted Vendors
Look up ICD-10 codes
Access depends on the role of the vendor
Provider Portal FAQs
Provider Offices must designate up to two staff members to be the Local Administrator(s).
The Local Administrator(s) will be responsible for setting up and maintaining the access for the provider office staff.
Local Administrator designees will work with DHMP to get access approved for other users in their organization.

You can register for a provider portal account at denverhealthmedicalplan.org. 
Select 'I Am a Provider' in top right, then 'Create Your Provider Portal Account' to get started.
Up to two Local Administrators for an entity must be identified as the entity's managing contacts (administrators) for the DHMP Provider Portal, prior to registration.                                      
The following information will be needed:
Name of provider/entity
Local Administrator name(s)
Address, phone, fax, and email
Tax ID and NPI 
If entity has more than one TIN/NPI, this information will need to be provided separately and can be provided in the email submission of the attestation form. ALL fields in the online registration must be completed.
Once the online registration has been completed, the Local Administrator(s) must also complete the Attestation Form, found on the Provider Portal Information page. This should be submitted via email at DHMP_Portal@dhha.org.
Applications for Local Administrators will be reviewed by DHMP to ensure they are complete and must be approved before the portal account is ready for use.
You will receive an email from DHMP when the account has been approved. Once approved, the Local Administrator should log in and change their password.
Application approval is a multi-step process, so the timeframe to completion may vary and the request will remain pending until complete. If attempts to gain missing information via the email provided are not answered (typically within 5 Business Days), your initial request may be denied.
Contact your office's Local Administrator and they can set up your access. If there is no Local Administrator in place, your organization may designate a staff member for this role. That staff member will then complete the Local Administrator applicant process. 
Only Local Administrators need to go through the registration process with DHMP. Once they have access, a Local Administrator can create accounts and assign and manage roles and permissions to other staff members. 
No. Each entity is allowed up to two Local Administrators. In fact, DHMP recommends offices have two Local Administrators to ensure smooth operation in the case of vacations or staffing changes.
Both Local Administrators will get their access through the DHMP application process and will have the same access.
Both Local Administrators will assign and manage roles and permissions to other staff members.
 
DHMP will review all requests to ensure that they are complete and appropriate. If we find there is missing information (no confirmation of Local Administrator, no Attestation on file, no clarification of TIN/NPI combinations), an initial communication will be sent to the email provided in the registration, in order to clarify and obtain that information. You will have (five) business days to respond to the email. If DHMP does not receive a response within (five) days, the request will be denied. Once denied, a request  cannot be reopened. To then be considered, a new request would need to be submitted with the same requirements for approval. 
 
If you have not received any e-mails about the status of claims, authorizations, or other provider tools please contact your Local Administrator to ensure that your access is configured correctly. Also check that the emails are not being sent to a SPAM folder.
Yes, the portal will show the status of submitted claims, a breakdown of how they were paid, reason for denial and other details.
Yes, the status and details of authorizations can be viewed in the portal.
Yes, the member's enrollment can be viewed in the portal.
No, it generally takes 24 hours for information to be updated in the portal. If a claim was submitted, wait until at least the next day to check status. Please note that regular claim processing times still apply.