Looking for a healthy and creative dish for your next summer gathering? Try zucchini stuffed with tomatoes, mozzarella and basil.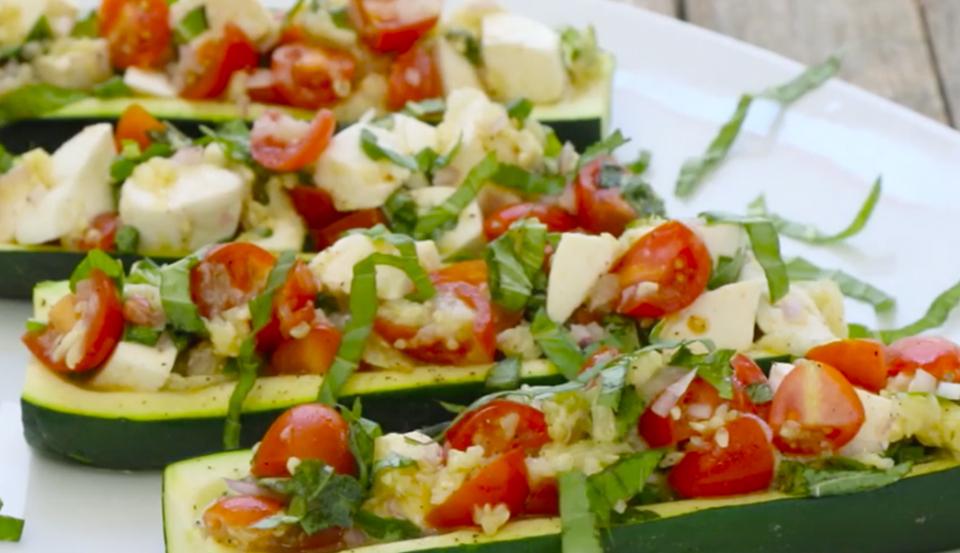 I was trying to think of a healthy side dish to make for a backyard party, but I wanted something a little more exciting than veggies and dip. Then I found zu-canoes!
I love the presentation,  and they were so easy to put together. (We ate them chilled and then tossed a few on the grill — and I must say, they're pretty tasty heated up too!) Hard to believe each serving has only 87 calories.
If you like caprese salads, I think you're really going to love zu-canoes. They were definitely a hit at the party!