Tomatoes contain antioxidants, which help prevent cancer and improve heart health. Get your grilled cheese sandwich ready and enjoy!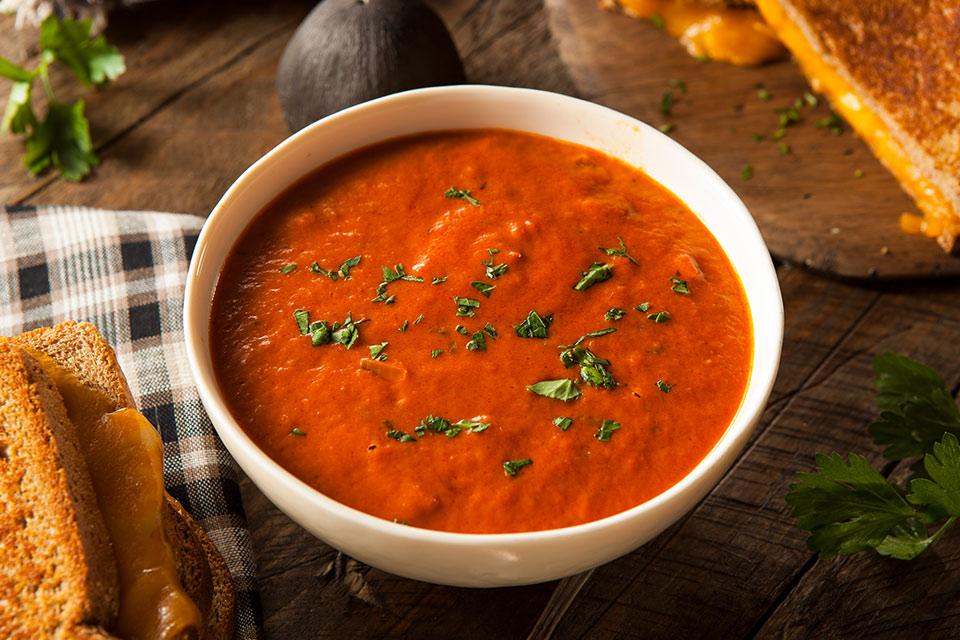 If you're like me, it's impossible to eat a grilled cheese sandwich without dipping it into a side of tomato soup! But this time, I didn't want to resort to soup from a can. Today, I wanted to make something special.
So, I called my stepmother who's a chef. (Because she's picky about her food!) Without hesitation, she sent me a link to a delicious tomato soup recipe she recently found on the Allrecipes website, calling it (in her words), "a major YUM!"
What I really love about this recipe is that it uses canned tomatoes rather than a canned sauce, which can have too much sodium and sugar. It's super easy to make too!
Notes:
My stepmother recommends leaving out the sugar in this recipe.