Millions of people suffer from allergies, including many children. According to the National Institute of Allergy and Infectious Diseases, about 40 percent of U.S. children suffer from allergic rhinitis, also known as hay fever. Hay fever is triggered by breathing in allergens like pollen. Sneezing and nasal congestion are some of the most common symptoms, but symptoms can vary depending on the types of plants that grow where you live. Medications and other treatments are available to help treat the symptoms of hay fever.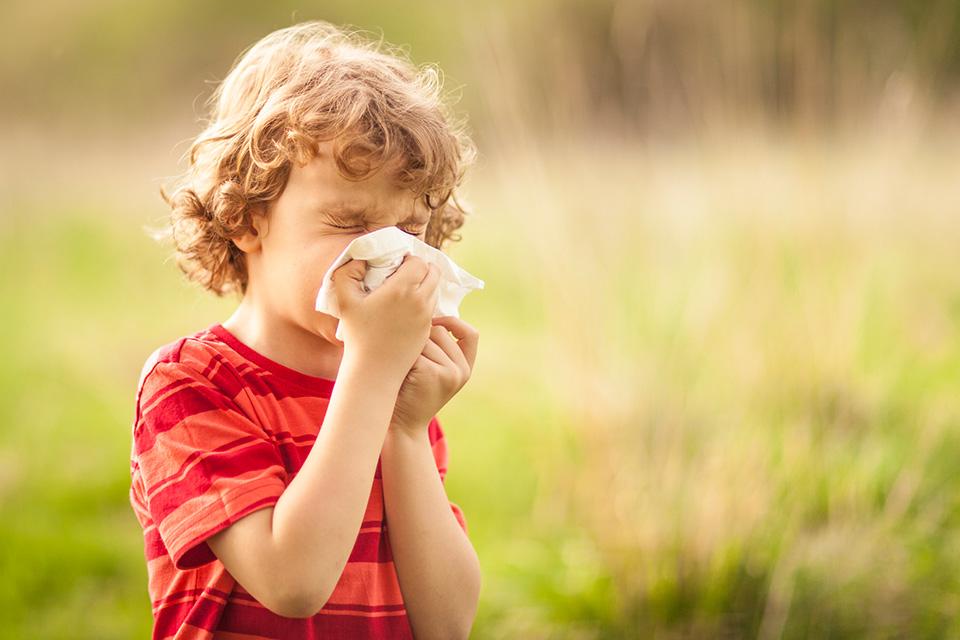 Allergy Medicine for Children
Medicine can help alleviate allergy symptoms in children, but with any medication you give your child you must use the right medication for their age and weight. Follow the medication instructions carefully to be sure your child gets the correct dosage.
Over-the-counter, generic allergy medication is effective for many people and can cost less than prescription allergy medications. If you have any questions about what medications are right for your child, ask your family doctor.
Some common allergy medications include:
Nasal decongestants to relieve a stuffy nose.

Antihistamines to relieve sneezing and an itchy, runny nose.
Other Treatments
For children who have allergy symptoms that are difficult to control, your provider may suggest giving your child an allergy test to learn the exact cause. Your doctor will recommend a special treatment based on the results of the allergy test.
If your child suffers from seasonal allergies like hay fever, there are steps you can take to reduce their symptoms and decrease the use of medications:
During the spring, keep your child indoors in the evenings because pollen levels are highest during that time of day.

Keep your home and car windows closed during windy, sunny days.

Have your child take a shower after spending time outside to remove any pollen residue on their body or hair.

Have your child change their clothes after spending time outside because they will carry pollen indoors on their clothes.

Dry your clothes indoors instead of on an outdoor clothesline during this time of year.