With so many vitamins and minerals, Eggplant has numerous health benefits. If you're a fan of eggplant, you'll love this healthy eggplant parmesan.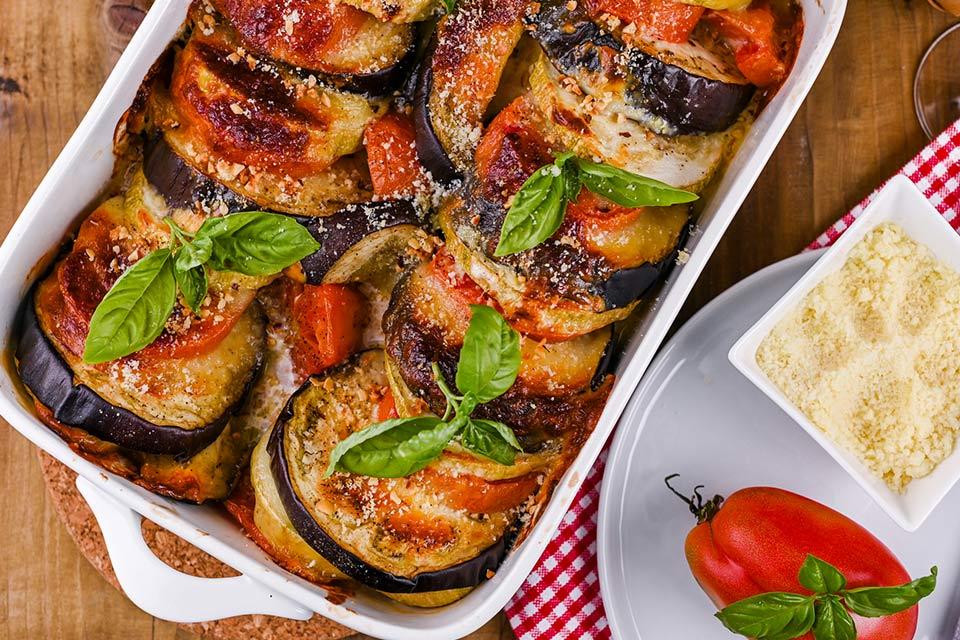 Did you know that true Italian eggplant parmesan has no breading? I didn't until I heard it from Cookie and Kate! (It was here in America that we decided to add all those unhealthy ingredients.)
Since eggplant parmesan is one of my favorites, I couldn't wait to try Kate's take on it. In her recipe, there's no breading, so it's gluten free. And the eggplant is roasted rather than fried, so it tastes really fresh — not greasy.
To save time, I prepped everything the night before, so the next night, all I had to do was pop it in the oven. It's definitely my new go-to when I'm having a dinner party.