Over the past year, video calls have become our go-to for meetings, homeschooling and staying connected with family and friends. Because many of us are new to this technology, we might not be aware of how we can enhance our on-camera skills. With a few simple tips, you can learn to present your best self on camera, create an inspiring homeschool experience and get more comfortable on screen, so you can connect more frequently with the people you care about most.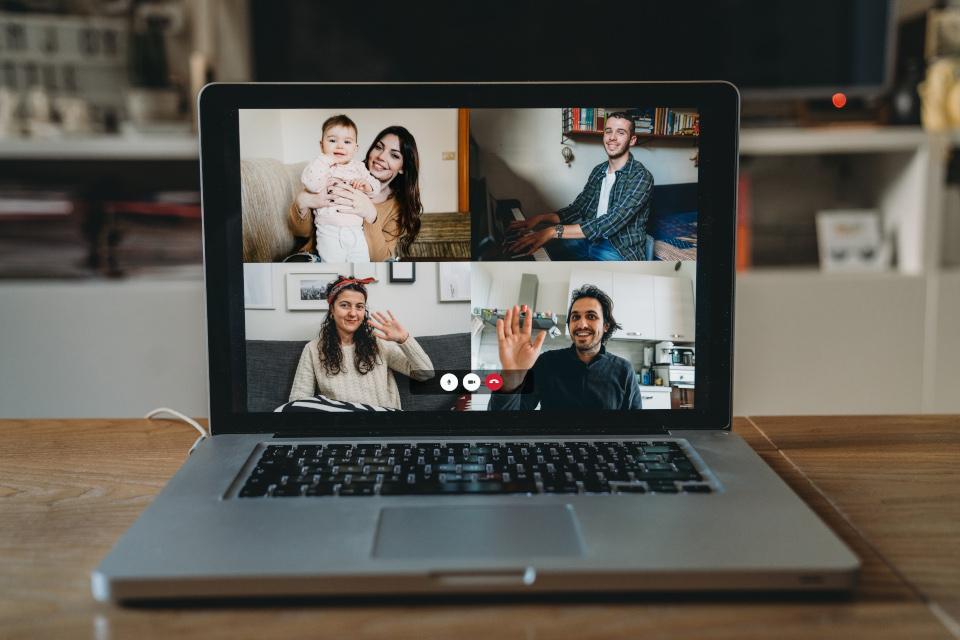 Maintaining your connections with others is crucial to your mental health. It also helps increase your confidence as you navigate the challenges in your life. And when in-person get-togethers aren't possible, video calls with family and friends can provide that sense of connection so you have the emotional support you need. Here are a few ways to make the most of your video calls:
Choose a neutral background.

A clean, uncluttered background keeps the focus on you. Most meeting applications enable you to virtually change the background on your screen.

Ensure your camera is at eye level.

You'll eliminate the unwanted double chin and appear to be looking directly at others.

Make the most of natural/soft lighting.

Ideally, try to face a window. Other options could include a lamp, light bar or ring light to the sides of you.

Accessorize with plants or flowers.

They're not only pretty to look at, greenery reduces stress and boosts creativity.

Maintain eye contact.

Although it can be tempting to look at yourself in the corner of the screen, try to maintain eye contact with your camera throughout your conversation.
If you have children that are homeschooling, designate an area for each child with ample light, comfortable seating and enough room for a large desk/table, bookshelves and storage. To help ensure your children's success online, here are a few things to keep in mind:
Keep clutter to a minimum.

Put all school supplies in their proper storage place when not in use so they don't cause a distraction.

Encourage breaks.

While the number of breaks needed may vary between children, physical activity throughout the day can improve mental focus.

Create a visual to-do list.

This will help your children stay on track with their assignments.

Optimize wall space.

Use your wall to display artwork, educational posters or inspirational quotes.

Help your kids organize daily video chats with friends.

Staying connected with their peers not only provides much-needed social contact, it can increase their academic performance as well.
Connecting effectively with others online may take some practice. But the more you do it, you'll find how gratifying it can be.