Kids who are being bullied do not always speak up and ask for help. For this reason, it is important for parents, teachers and even friends to notice warning signs that a child is being bullied or bullying others. According to the National Center for Education Statistics, only a third of students who were bullied went to an adult for help. Paying attention to the warning signs that a child is being bullied or bullying others is the first step in a plan to stop bullying.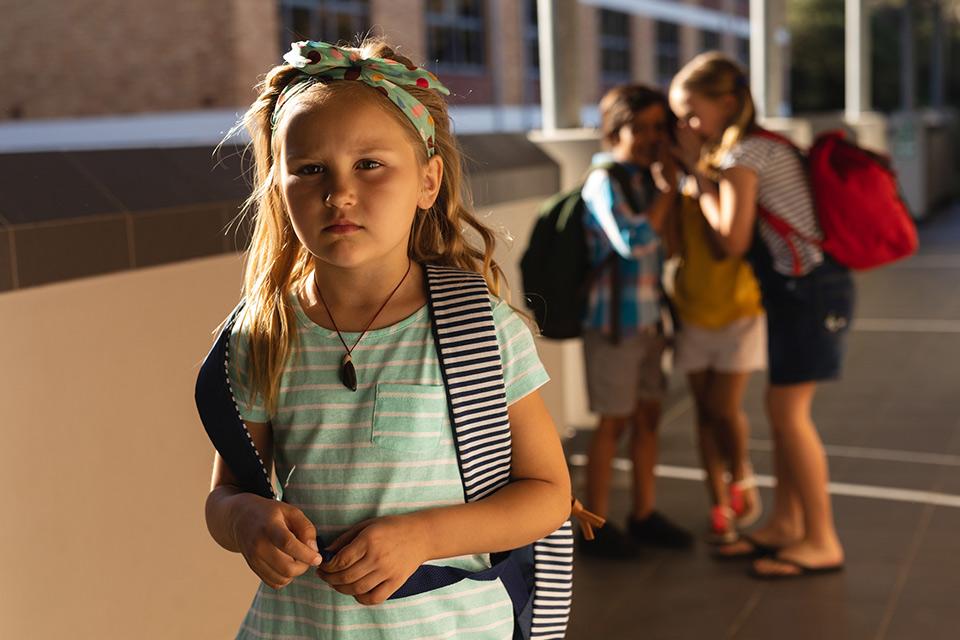 Know the Warning Signs
If your child is being bullied, you may notice some of the signs listed below. A child may:
Begin to "lose" or "break" personal items such as clothing, jewelry and electronics for no reason

Have injuries that they cannot explain

Have nightmares or trouble sleeping

Show changes in eating habits — skipping meals or binge eating

Fake illnesses to avoid going to school, their grades may fall or they may have lost interest in school work
If your child is the one doing the bullying, this is a very different problem. You may notice behavior such as:
Getting into fights, both verbal and physical

Becoming increasingly aggressive

Getting into trouble at school

Being in possession of new belongings or extra money they cannot explain

Blaming others for their problems
It is important to let your child know you listen to them and they can come to you with concerns. Encourage your children to speak up if they are being bullied or see others being bullied. A great resource to help children understand bullying and how to stop it are webisodes offered on www.StopBullying.gov. These short videos are full of good subject matter to discuss with your children.
Bullying can lead to serious issues like depression, anxiety and poor school performance. Kids who are bullied are more likely to skip, miss or drop out of school. If you notice bullying behavior speak up, even if you are not sure. If you respond fast and consistently to bullying it will send a message to children that the behavior is not okay. Bullying is wrong and it is up to all of us to fight it.