Getting children and teens back to school has been a priority. And for many families there is a mix of excitement and worry, as they send their kids back to the classroom.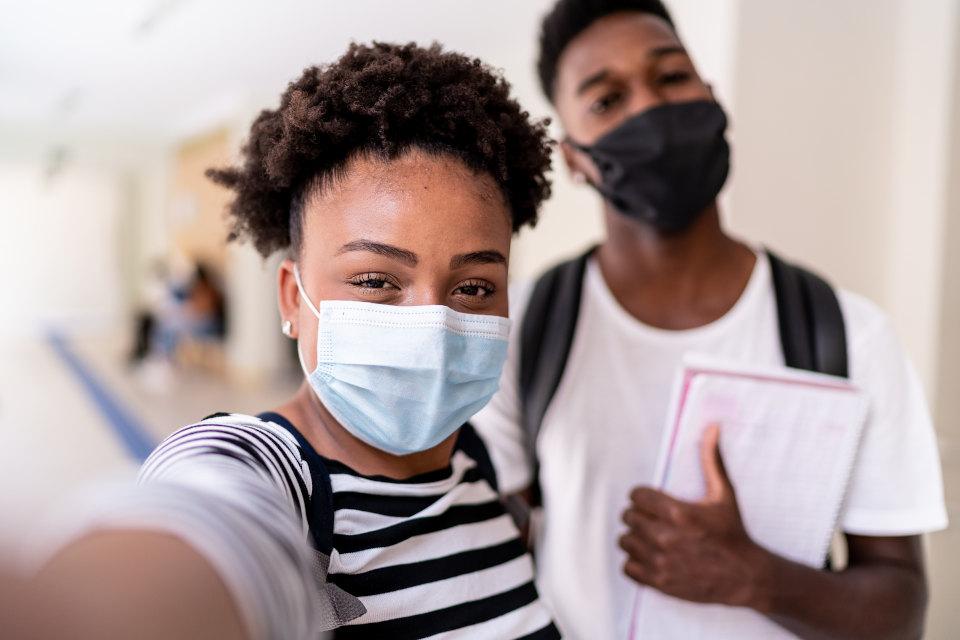 The COVID-19 Delta variant has impacted children and teens to a much larger extent than earlier variants. Following safety guidelines will be an important part of the equation. That includes masking, physical distancing and for teens, getting vaccinated. The Centers for Disease Control and Prevention (CDC) recommends everyone age 12 and older get a COVID-19 vaccination to protect against getting the virus and spreading it to others.
Getting vaccinated against COVID-19 can provide a somewhat expanded sense of freedom for teens, whose social activities have been limited during the pandemic. And it can keep them safe. It is important for teens to get vaccinated as soon as possible to protect from severe illness.
The vaccine is anticipated to be available for children under the age of 12 as well, sometime this fall. For now, encourage your child or teen to continue to practice physical distancing and hand-washing--and until they are fully vaccinated, to wear a mask in public spaces. The COVID-19 vaccine is safe and effective. You can schedule your teen's free COVID-19 vaccination at a Denver Health facility or for information about additional vaccination sites, visit our COVID-19 Vaccination web page or call DHMP Health Plan Services at 303-602-2100.